Join the SmartVine
Wine Club

Enjoy our "hangover free"
wine at 15% discount + free shippingText
Get back in Shape Week after Week

Receive our weekly "fit mom"
tips straight to your inbox taht
target those stubborn areas!
Get Rewarded With
SmartVine

At the end of 90 days,
we will send you 2 free bottles of SmartVine
Getting Back in Shape Has
Never Been So Fun!

Get rewarded for getting back in shape...Each month, we'll send you
a free gift so you stay inspired!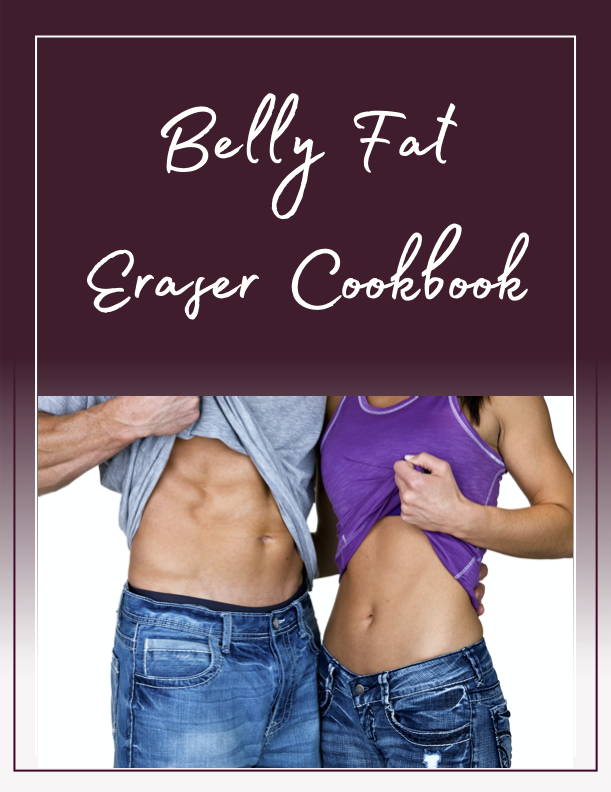 Belly Fat Eraser Cookbook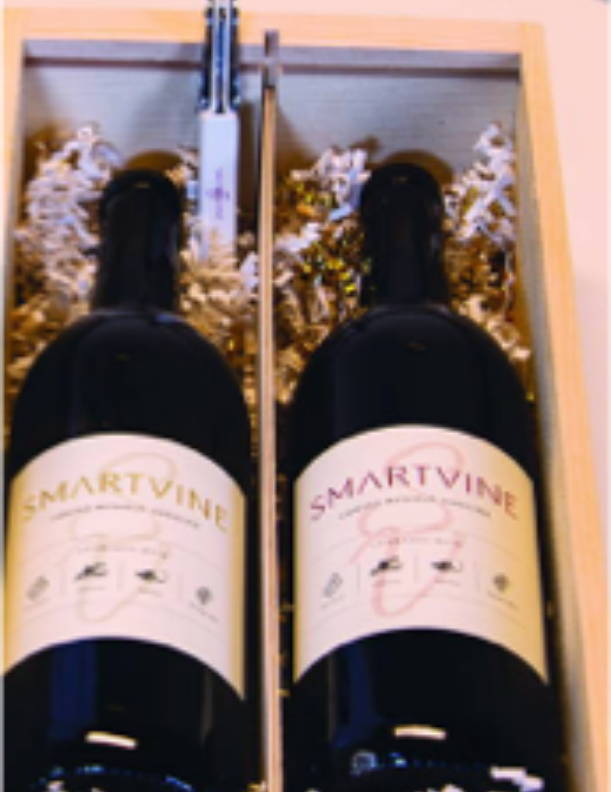 2 Free Bottles of SmartVine (FitKit)

Save Big On "Hangover Free" Wine
Every Single Month

Get 15% off + FREE shipping on your SmartVine. Shipping can cost you
anywhere between $30 to $50. You get it free. That means you enjoy a total
savings of up to $66.00 on your wine every single month!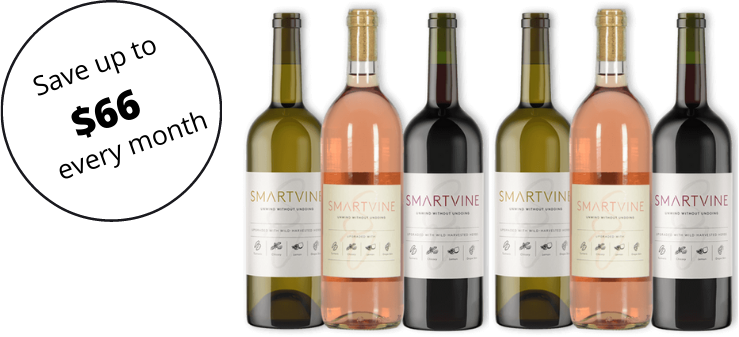 Due to limited stock, the "Fit Mom" challenge is
available for the first 25 Moms only
What Makes SmartVine the
Smarter Choice for Moms?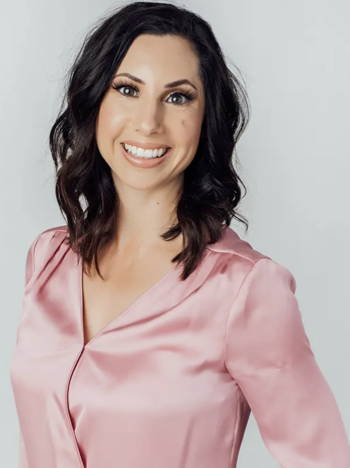 SmartVineis created by Certified Nutritionist Christine
Fitzgerald and award winning winemaker Steve Clifton.
When Christine went out to find a "healthier wine" option
for her clients, she discovered a shocking reality. Most
wines in the market contain 72+ harmful chemicals.
That's when she decided to create a wine
that will support women's health without giving up
on pleasure.
5 Things that Makes SmartVine
Hangover Free & "Fit Mom" Approved

Organic and certified Vegan

Only 2 carbs per 5oz glass!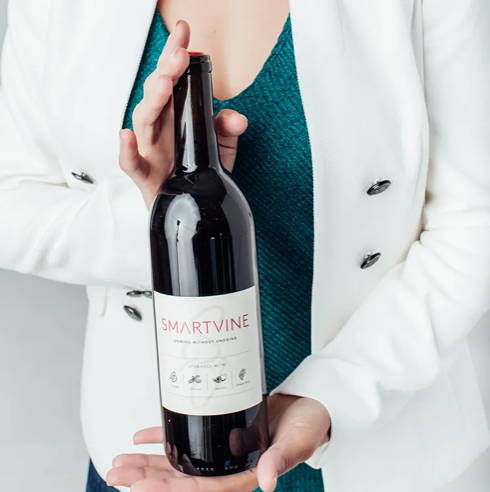 Finally, a Wine That Suports Your Health
Instead of Destroying it!

SmartVine is Infused With FOUR Health Enhancing Organic Herbs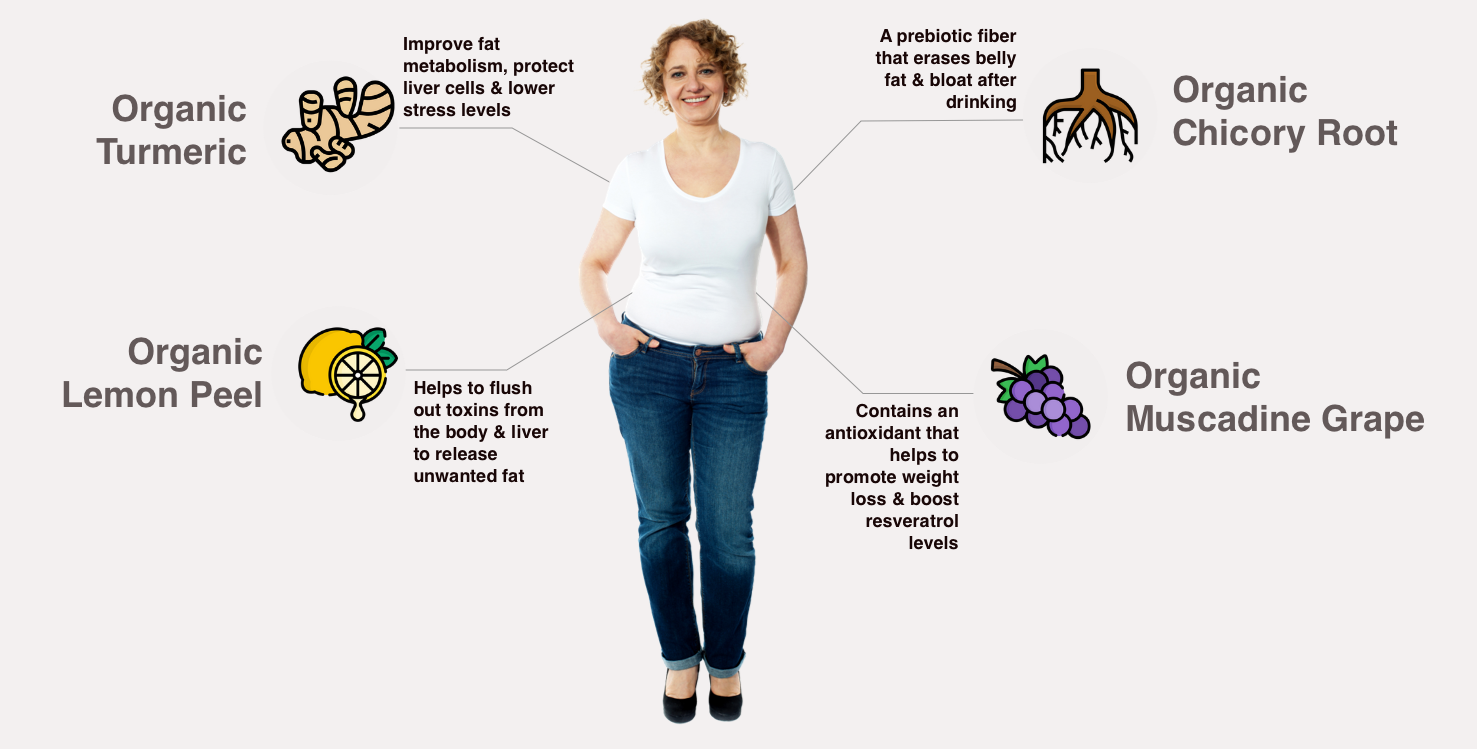 Getting Histamine Reactions?

All of these herbs are antihistamines so they mitigate the histamine reaction that women over 40 get from drinking red wine. Its like dropping a claritin into the wine
People are Raving About SmartVine

SmartVine where have you been all my adulting life?

I drank a few glasses last night, woke up today and taught a spin class, a swimming lesson to an autistic child, and worked all day and I feel absolutely great! Smartvine where have you been all my adulting life? This is just the beginning with more great things to come! I am soo0000 EXCITED!!!!!!!!!!!!!!!!!!!!!!
~Dr Julie
I cannot believe it but no headache for me today

I had 2 glasses of SmartVine last night. This wine is DELICIOUS! Light, but with a full fruity flavor. And best of all, I cannot believe it but no headache for me today. That's unheard of after
2 glasses!
~Natalie
What if this is actually a tonic that should become part of my daily healthy regimen?

"I took it for granted that having some wine with dinner meant paying for it the next day. I figured that was what
coffee was for. What I didn't realize is that wine could actually be part of the solution; that you could feel sharper,
leaner, and less bloated after a glass or two just by drinking the right wine. How much of what we drink is actually polluted? Because when I started drinking Smart Vine, the effects were immediate: better digestion, more
energy and clearer-headed. What if this isn't just wine? What if this is actually a tonic that should become part of my daily healthy regimen? With the results so far, that's
something to drink to. Cheers!"
~Diane H
This beautifully blended creation fits perfectly with the healthy lifestyle I choose to live

I just tried your wine last night and was not only impressed
by the many added benefits that seem to have been missing from traditional wines, most importantly being a sustainable wine with lower sugars and histamines along with the incredibly beneficial added organic herbs, but it
also tastes great!
~Jill LaFleur
Ready to Get Back to Yourself?

Kick start your "Fit Mom" challenge today!

Due to limited stock, the "Fit Mom" challenge is
available for the first 25 Moms only
Frequently Asked Questions

When will I receive my 2 free bottles of SmartVine?

You will receive your 2 free bottles of SmartVine at the end of 90 days from the day start.
Wine Club memberships are processed and sent out on second Monday of the month. Once you sign up, your first shipment will be the next scheduled Wine Club release date.
What if I want an immediate shipment?

If you sign up for a new Wine Club membership and would like an immediate shipment, please email us at hello@smartvinewine.com and we're happy to send you an extra shipment before your first scheduled shipment.
Can I change my wine configuration later?

Yes, you can. Please drop us an email at hello@smartvinewine.com and we'll change your Wine configuration based on your preference.
How do I cancel or pause my Wine Club subscription?

Can I buy more wine with my wine club discount?

YES! Once you're a member, just login to your account and you will get the Wine Club discount (excluding shipping) you signed up for on all other purchases.
Is this challnge available for 3-bottle monthly or quarterly Wine Club subscription?

No. The Fit Mom challenge is ONLY availabel for 6-bottle or 12-bottle monthly Wine Club subscription.
Yes, SmartVine is organic and certified glyphosate free!
What is in the blend of ingridients?

SmartVine is infused with four organic ingridients that support your health without compromising on the taste. They are: Organic Turmeric, Organic Lemon Peel, Organic Chicory Root, and Organic Muscadine Grape Skin.
Yes, Smartvine is vegan, made with certified organic grapes. No animal products are used at any stage of the production process.
Will I experience a hangover?

First off, all wine needs to be enjoyed in moderation. You are still ingesting alcohol which affects your liver and other organs. So please take it easy.
How is Smartvine different from other wines?

Many wines have glyphosate and up to 72 other chemicals from pesticides or other wine-making processes. These chemicals are the culprit to next-day wine headaches and sluggishness. The average wine is public enemy #1 to your diet, as it has empty carbs, is high in sugar, and is slowly processed in the gut and in the liver, leaving you bloated.
Smartvine is designed and tested to be the ONLY glyphosate-free wine, free of chemicals, low in sugar and carbs, and is enhanced with added ingredients to help you say goodbye to; headaches, bloating, hangover, stuffy nose, hot flashes, and more!
How much alcohol is in Smartvine?

13% ABV for Smartvine Red, 12.5% ABV for Smartvine White, and 11% for Smartvine Rosé
How long will a bottle of Smartvine last once it's been opened?

If held in the refrigerator, Smartvine will continue to taste fantastic for up to three days. (We recommend refrigerating an open bottle of red as well - just make sure to let it sit out to come to temperature first!)
What temperature is best to serve Smartvine?

Our recommendation is 50 degrees Fahrenheit for the white and rose and 55 degrees Fahrenheit for the red
How many calories are in a 5oz glass of Smartvine?

Only 112 calories per glass; Smartvine is one of the lowest-calorie glasses of wine you can find!
How many carbs are in a glass of Smartvine?

Smartvine is designed to be a naturally low-carb wine with only 2 carbs per glass.
How much sugar is in a glass of Smartvine?

Almost none! There is only 1 gram of sugar in every bottle and NO added sugar in the wine.
Does Smartvine wine work with my diet?

Smartvine wine works with most diets- it's keto-friendly, paleo-friendly, certified vegan, certified glyphosate-free, low sugar, low carb, low calorie, and has no added chemicals.
Why does Smartvine add ingredients?

Founder & nutritionist Christine Fitzgerald originally created the "day after remedy" tincture of turmeric, chicory root, lemon peel and muscadine grape skin to help alleviate the symptoms her clients were experiencing after drinking wine. It was to keep them on track with their goals and still allow them to have a social life! We've added this good-for-you tonic directly into the wine, making it the only wine that can actually support your weight loss goals!
Can I taste the added ingredients?

Nope! The wine tastes fabulous while the tincture does its magic!
The wine grapes are grown in Santa Barbara, California- one of the premier wine growing regions of the world and the setting to the 2004 blockbuster, Sideways.
Can I buy Smartvine in a store?

Smartvine is currently available exclusively online. If you are a retailer and interested in purchasing for your retail store, please email us at hello@smartvinewine.com
Uncork, Unwind, and Wake up Refreshed
in the Morning Without Guilt!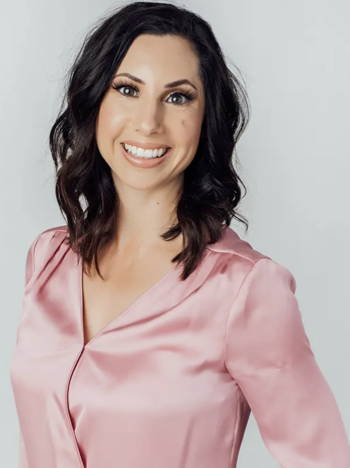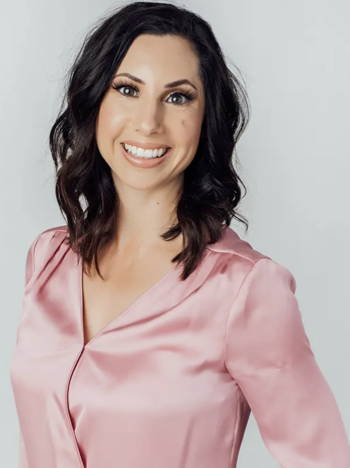 "Want it all? A satisfying glass of wine, a healthy
good looking body and an active social life?! Me
too, which is why I created Smartvine wine. You're
welcome!"
~ Christine Fitzgerald
Creator & Founder, SmartVine Wine