MAKES A GREAT HOLIDAY GIFT!
LIMITED QUANTITY AVAILABLE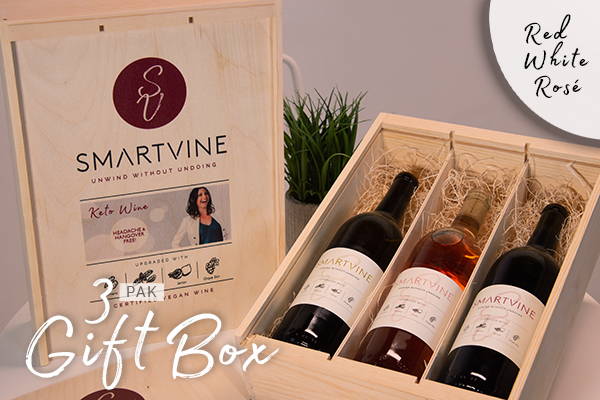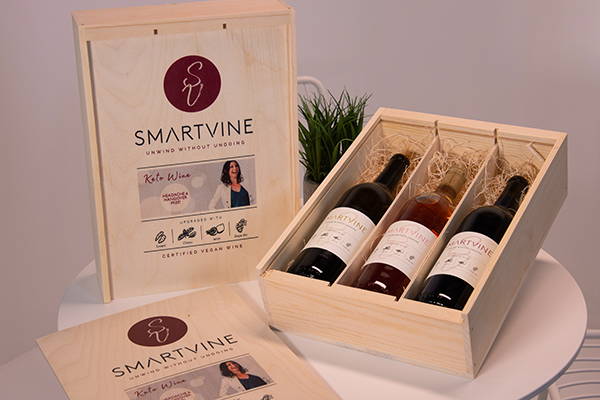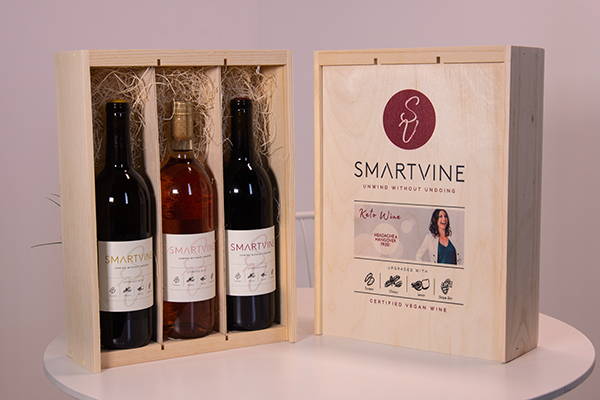 SMARTVINE 3 PAK GIFT BOX
Introducing the Smartvine 3 pak gift box! This custom build wooden box delivers 3 bottles of wine; Red, White and Rosé. Packed in aspen excelsior, it's an amazing housewarming or holiday gift that introduces friends and relatives to our delicious Certified Vegan, Keto-Friendly wine!
FREE SHIPPING!! - A $40 + Value, limited quantity available.
Boxes include an informational brochure with additional discounts.
A coral colored rose that has a bright citrus nose and flavors of grapefruit, mandarin and strawberry. This is a lean and bright rose that is very refreshing!
Like a perfect black dress; it goes with any occasion whether dressed up or casual. A balanced, aromatic & crisp white wine that offers hints of lemon peel, honeydew melon, pomelo, and honeycomb.
This wine is like your favorite pair of heels; they look good with anything (from jeans to cocktail dresses), feel amazing, and you always get a compliment. A harmonious blend of Grenache and Malbec offers a wine that is bright and welcoming while still offering a serious structure.