WIFA Reboot- Wine Tasting Event with Smartvine
Dec. 9 @ 3-4pm PST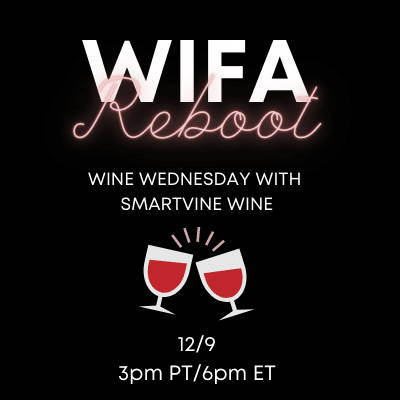 The holidays are upon us and we don't know about you, but we need a girls night!
Join WIFA for Wine Wednesday, December 9th, with Smartvine Wine. Owned by a fellow WIFA Member.
First of its kind, Keto friendly Smartvine wine was created by a nutritionist and award winning winemaker. Smartvine is Certified Vegan, sugar and chemical free. Best of all, it is infused with a proprietary "day after remedy" to keep you headache and hangover free! Why?! So that you can have it all! A satisfying glass of wine and achieve optimal health.
Click here to see the Sip + Savor section of the WIFA Reboot to find the link to purchase your wine and other products that you can enjoy.
Must order by December 5th to get the wine delivered straight to your door. Use code WIFAFREE for free shipping on your order.
LAST DAY TO PURCHASE 3 PACK - DECEMBER 5.
FREE SHIPPING FOR WIFA MEMBERS USE CODE WIFAFREE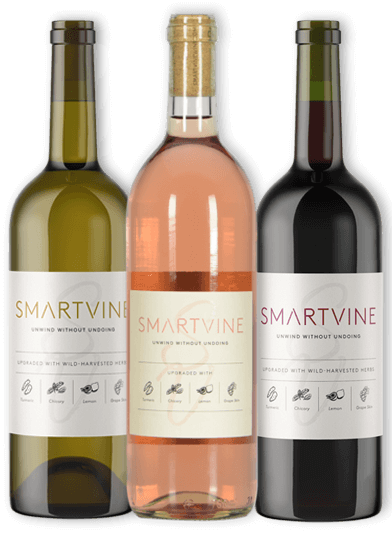 A coral colored rose that has a bright citrus nose and flavors of grapefruit, mandarin and strawberry. This is a lean and bright rose that is very refreshing!
Like a perfect black dress; it goes with any occasion whether dressed up or casual. A balanced, aromatic & crisp white wine that offers hints of lemon peel, honeydew melon, pomelo, and honeycomb.
This wine is like your favorite pair of heels; they look good with anything (from jeans to cocktail dresses), feel amazing, and you always get a compliment. A harmonious blend of Grenache and Malbec offers a wine that is bright and welcoming while still offering a serious structure.
Order now with free shipping!
3 pk sampler.
Includes 1 bottle of red, white and rosé.
Grab your wine in time to taste with us! Purchase Smartvines 3pk sampler with free shipping by December 5th.